Silvercup Ridge, BC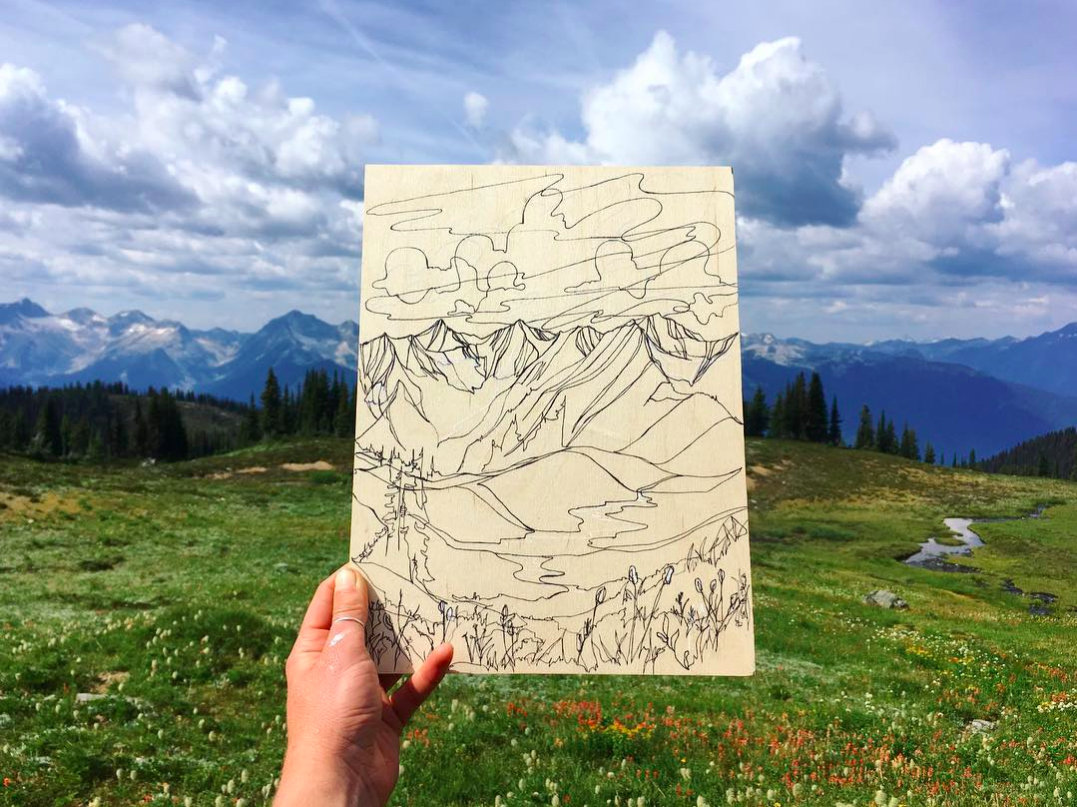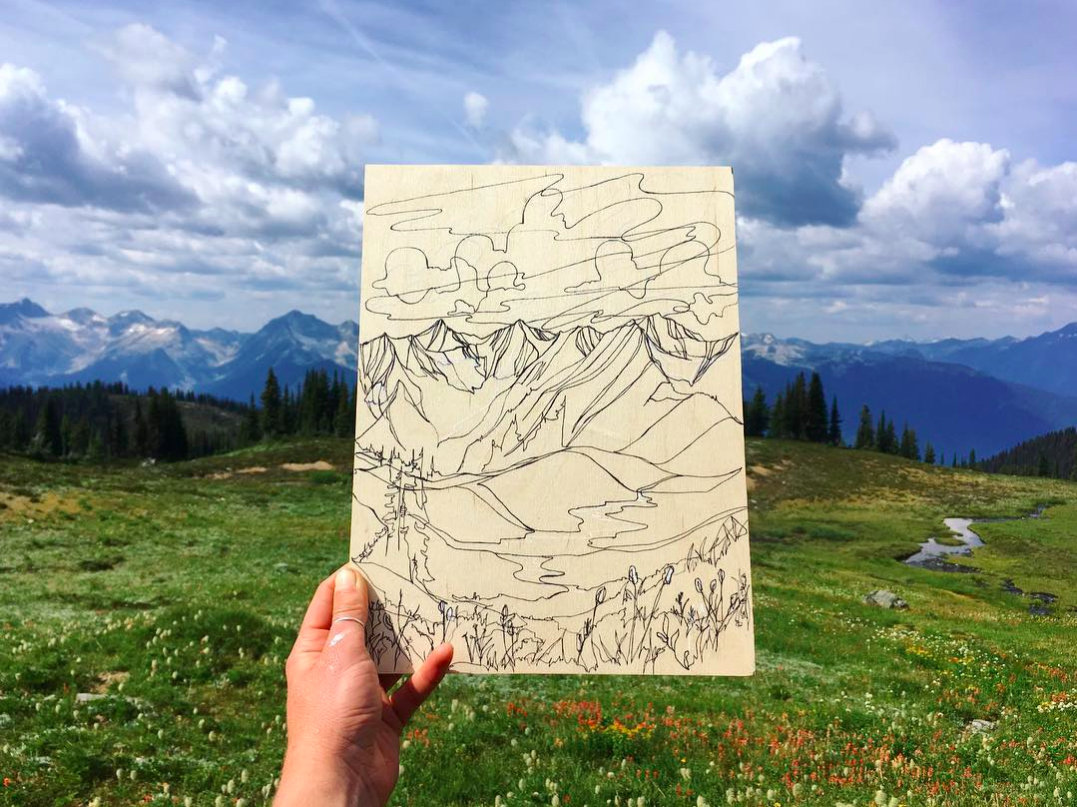 sold out
Silvercup Ridge, BC
. Silvercup Ridge, British Columbia :: Single Line .
Acrylic on Wood Panel :: 9" x 12" x .25" :: 2019
Composition created during a backpacking trip near Trout Lake in British Columbia during the summer of 2018. I let this piece sit until the winter of 2019, and with a renewed appreciation of the alpenglow completed the color composition. The evening colors glowed bright that night, amplified by the smoke filled sky from nearby fires. The reflections shone crisp off the trickling stream in the foreground, descending from the peak to the valley. The beer was cold, and the stoke was high. And then I bumped into a grizzly bear… but that's another story.