From the River
From The River - Studio
Ground Garden
Ground Garden
Acrylic on Wood Panel :: 8" x 24" x 1.5" :: 2019

Glacial Flow :: getoutoftownvibe
Glacial Flow :: Single Line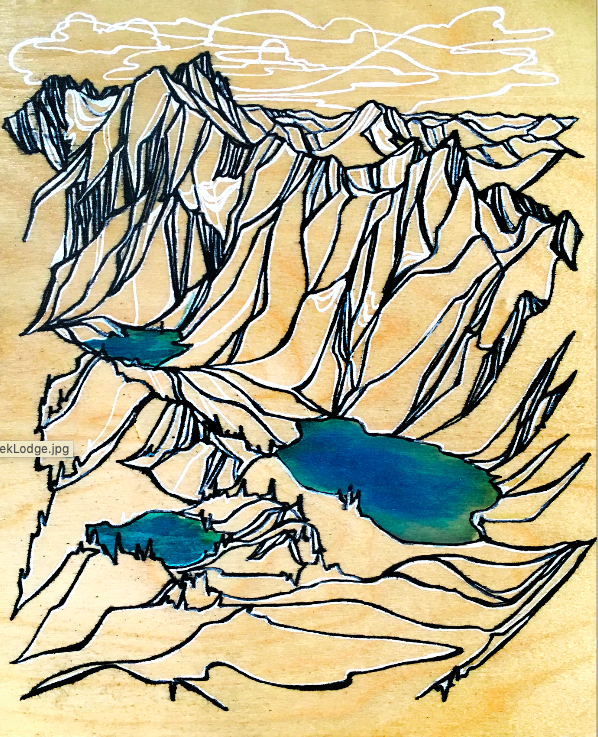 Triple Alpine Dip, Valhallas :: Single Line
Three tantalizing alpine lakes appear from the summit of Urd Peak while out at Ice Creek Lodge in the Valhallas, Canada.
Acrylic Painting on Wood Panel :: 8" x 10" x .25" :: 2019
Jessa Gilbert Studio - Nelson BC
Golden Evenings : Baldface
Klein Jungle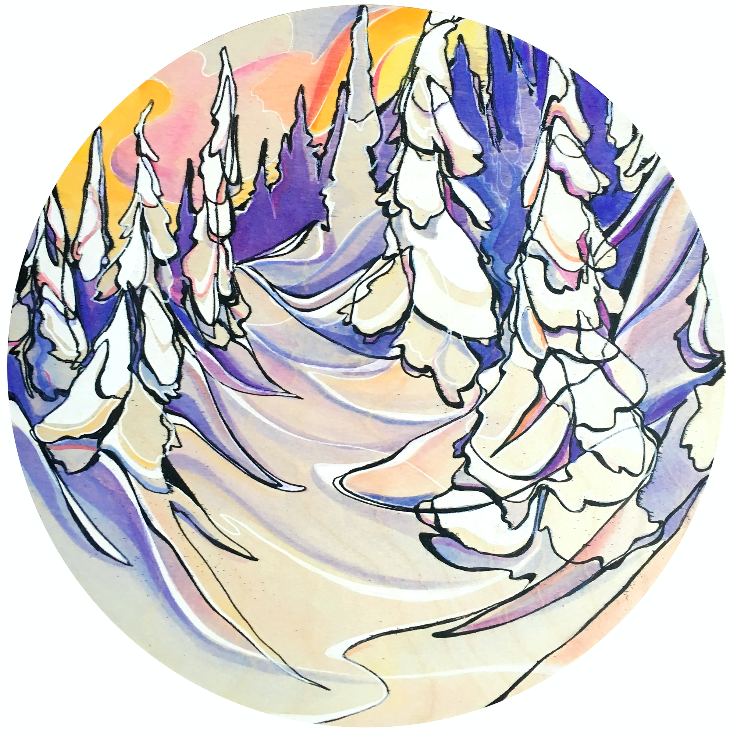 Slocan River Bends
Blair's : Baldface Lodge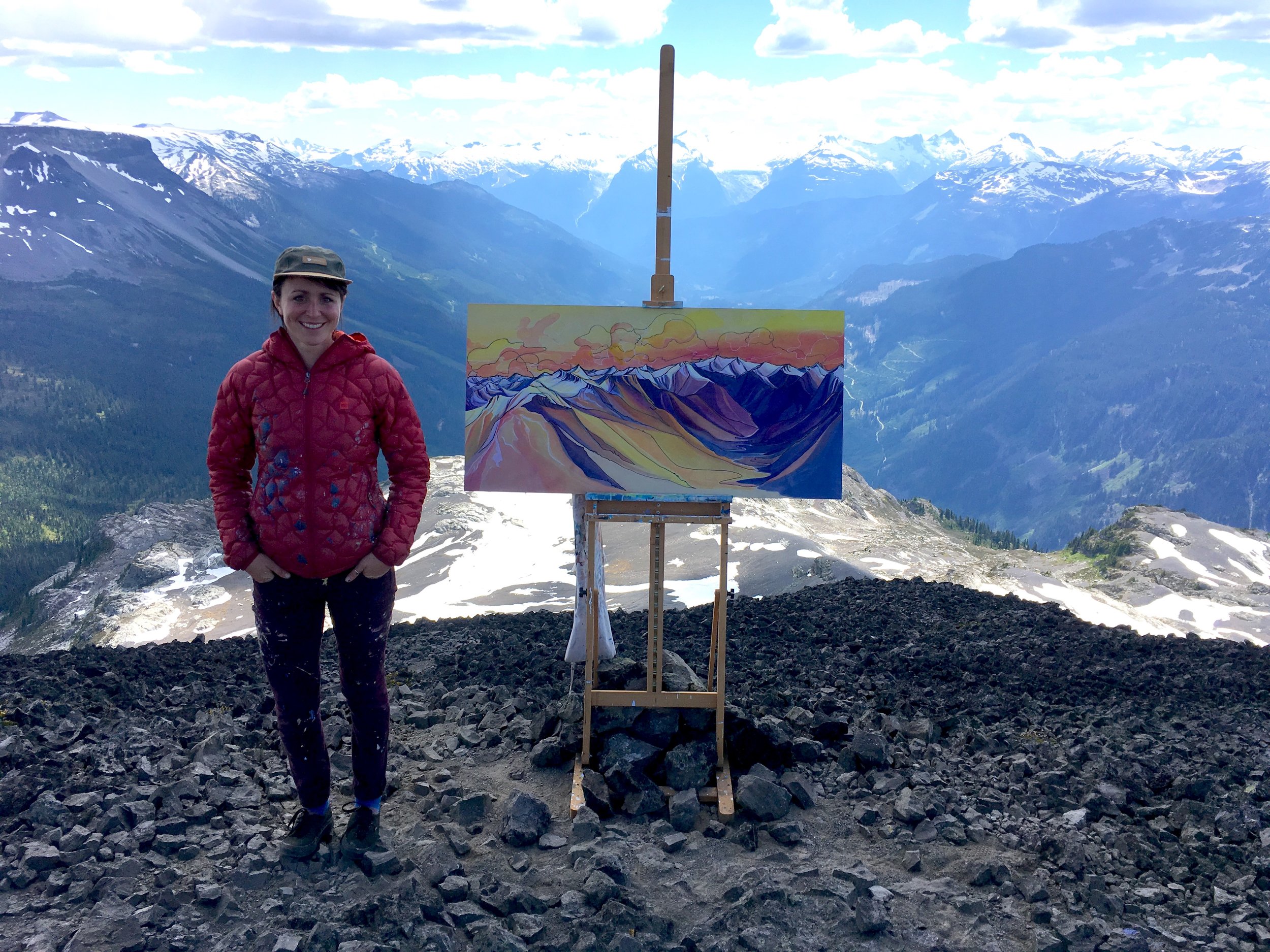 Atop of Mount Grohman
Incinerator Rock

Free Range Equipment Packs
Surf Check
Pemberton Ice Field
Water Ways
The Adventure Taxi
Lillooet Lake
Lillooet Lake, British Columbia
Acrylic on Wood :: 2018
Field Study
Morning Break

After Hours
Phelix Creek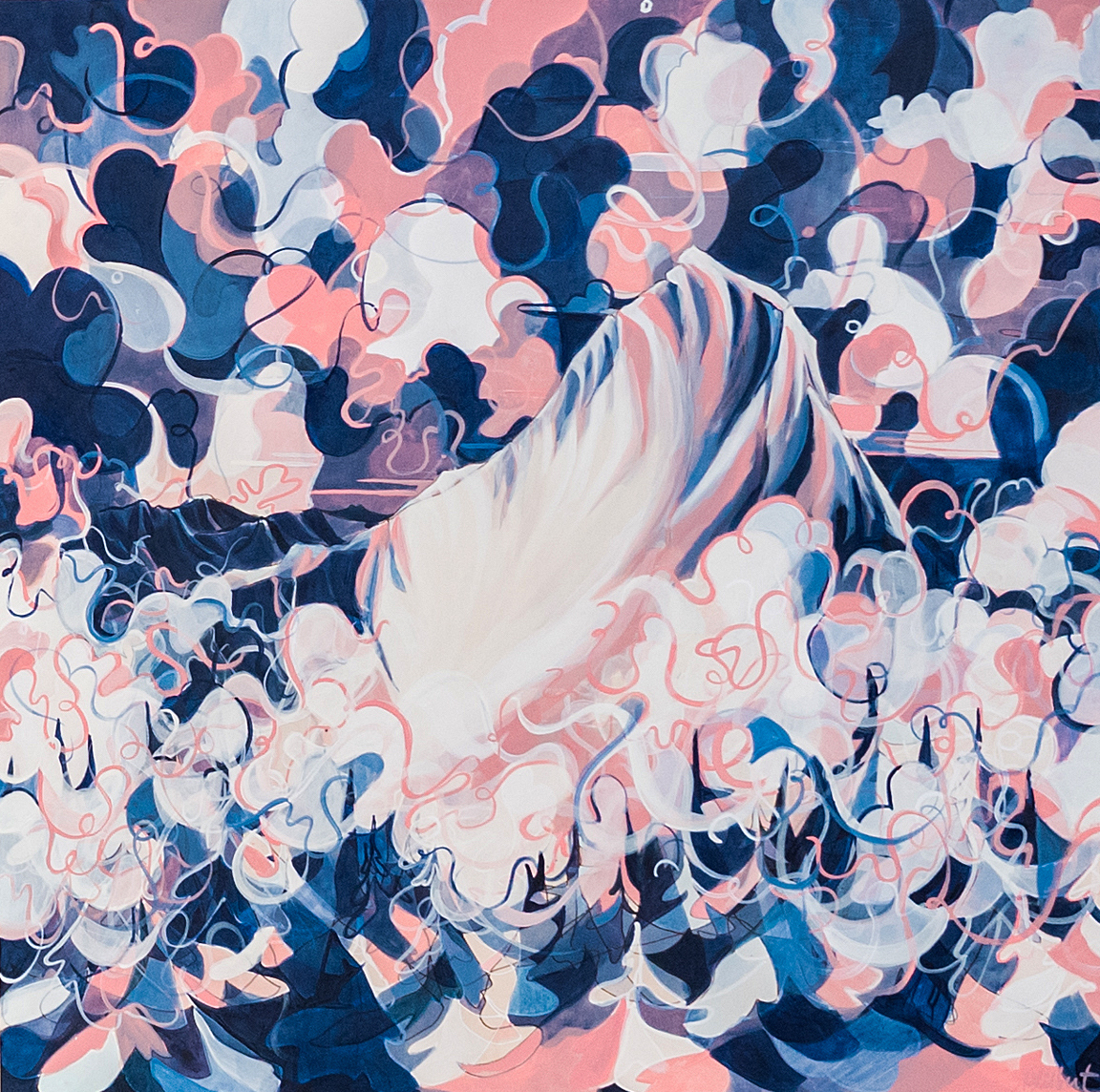 Duffey Dreams
Acrylic on Wood Panel - 24" x 24" x 1.25" - 2017
#getoutoftownvibe
Beaten Path
Homeward Bound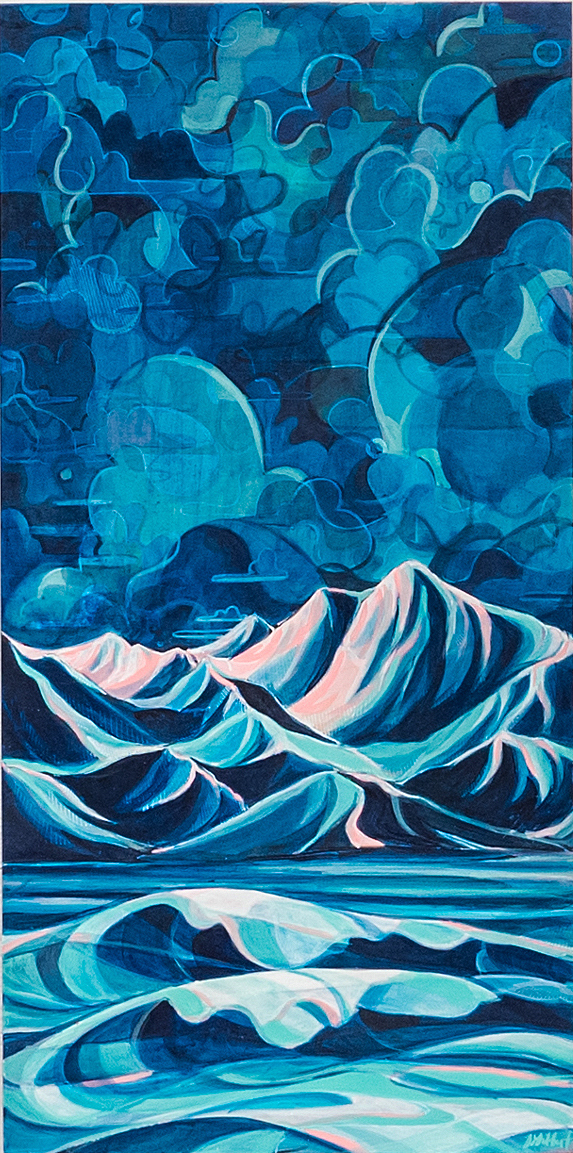 Evening Breaks
Smoke Show
Headlamp Hustle - Single Line Painting
Headlamp Hustle :: Single Line Painting
11" x 18" x .5" (framed) - Acrylic on Canvas - 2017 - $500.00
Inspired by a headlamp splitboard into the first cabin of a 3 night backcountry trip into the Tetrehedron Provincial Park. We arrived at dark with the beams from our headlamps, the glittering snow, and speckled skyline leading our way. I created this painting over the course of the trip, transporting the rolled canvas in my pack from hut to hut, working on the finished painting under headlamps.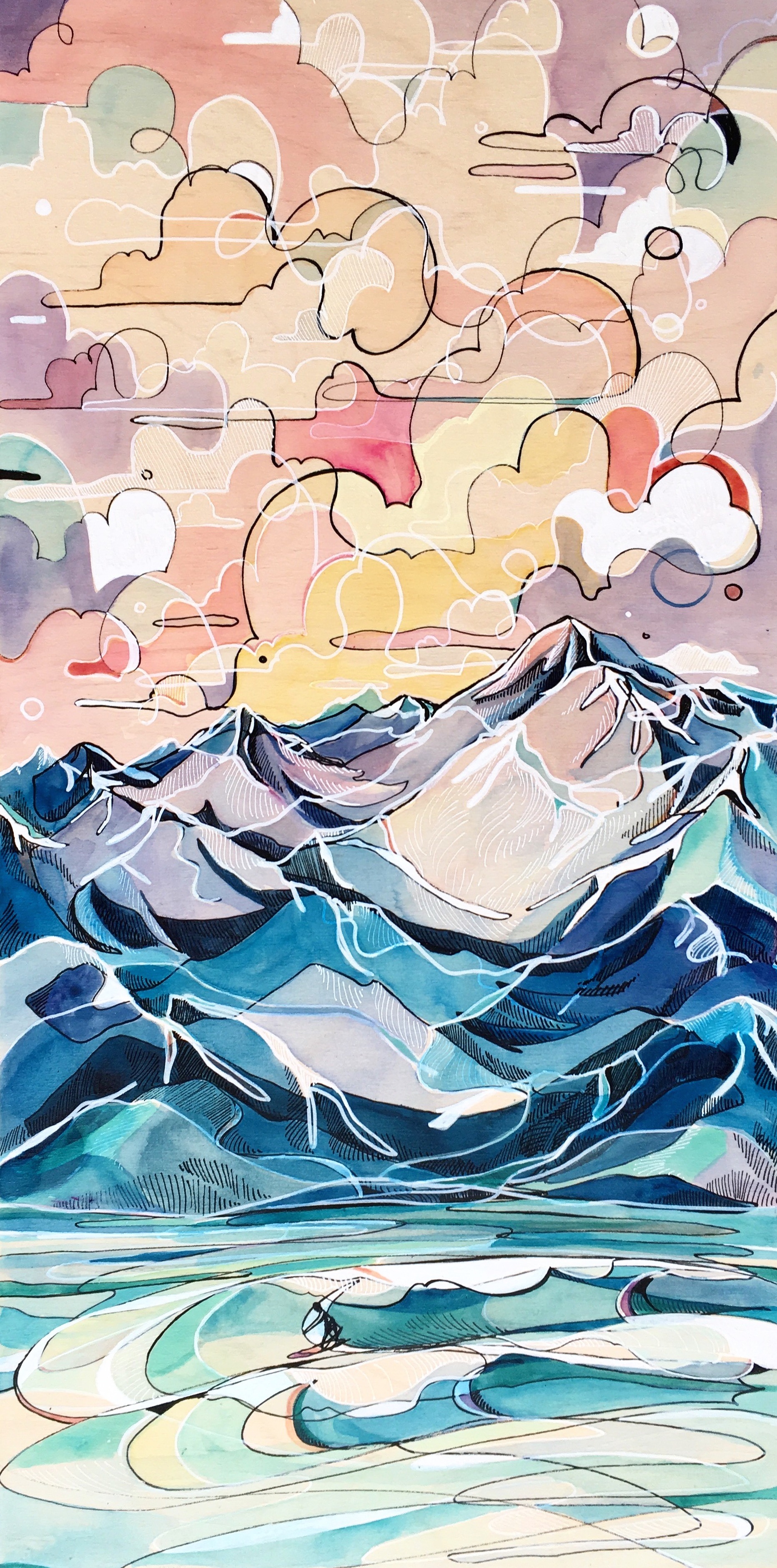 Surf, Sunsets, and Ridgelines
Inspired by the need for some sunshine during the winter months in British Columbia. An idea of paradise - surf, mountains, and moody, quirky skies.
Ink and watercolor on Wood Panel - 12" x 24" x 1.25" - Sold
www.jessagilbert.com